Muddy Boots Maple is a small-scale family-owned business. We are tucked away in the beautiful White Mountains of New Hampshire. We pride ourselves on making the highest quality maple products possible.
We started our journey back in 2012 with some friends. We thought it would be fun to tap some trees and make some syrup. Well, that first season not only did I learn a lot, but I also caught the sugaring bug. After using so much propane the first year, when we used turkey fryers to boil. I decided to increase production and switch to wood, With the help of my father-in-law we made my first pan. I created an arch from an old oil tank. That setup worked for a couple of years but like every other sugar maker I found more trees to tap.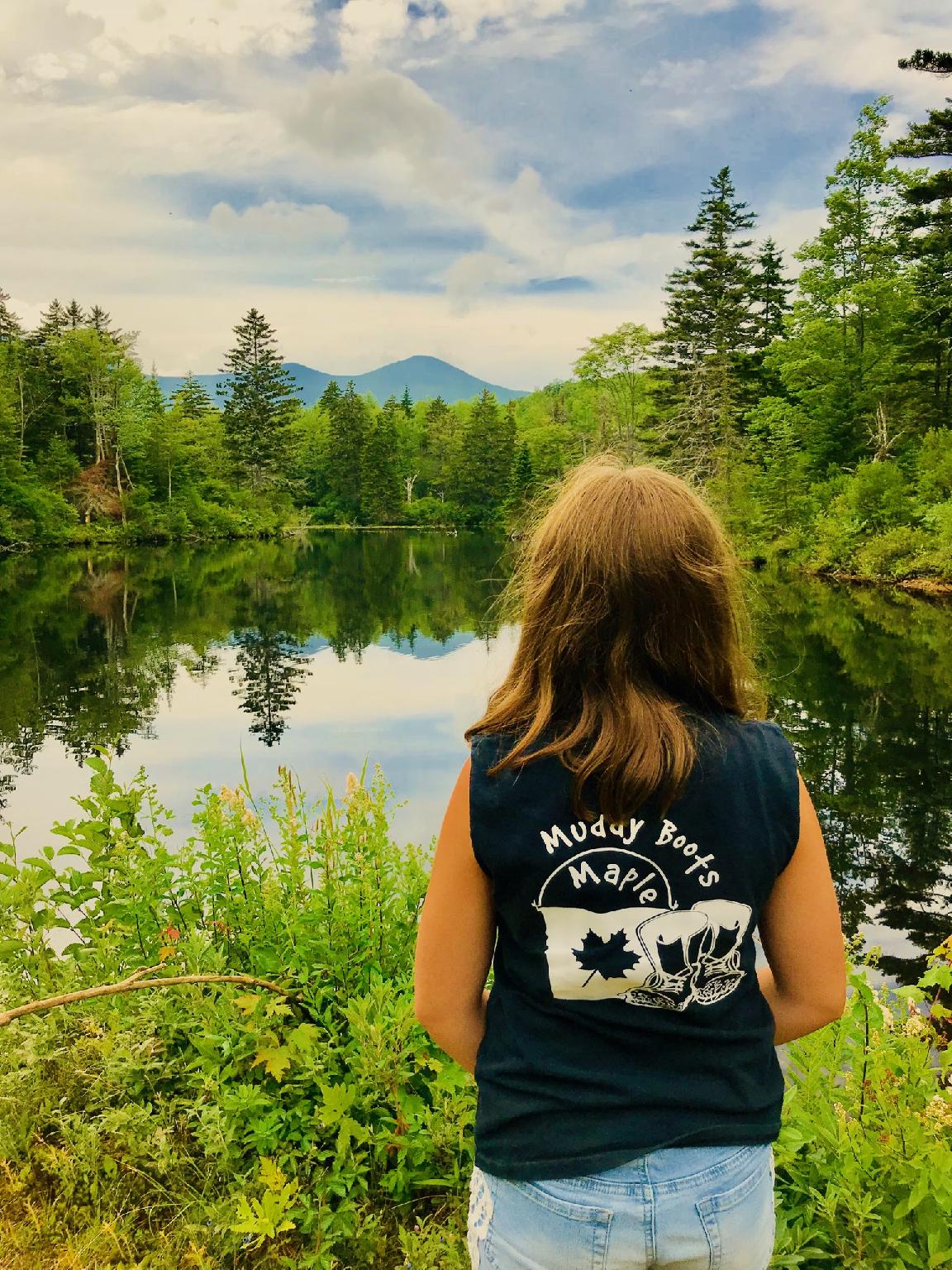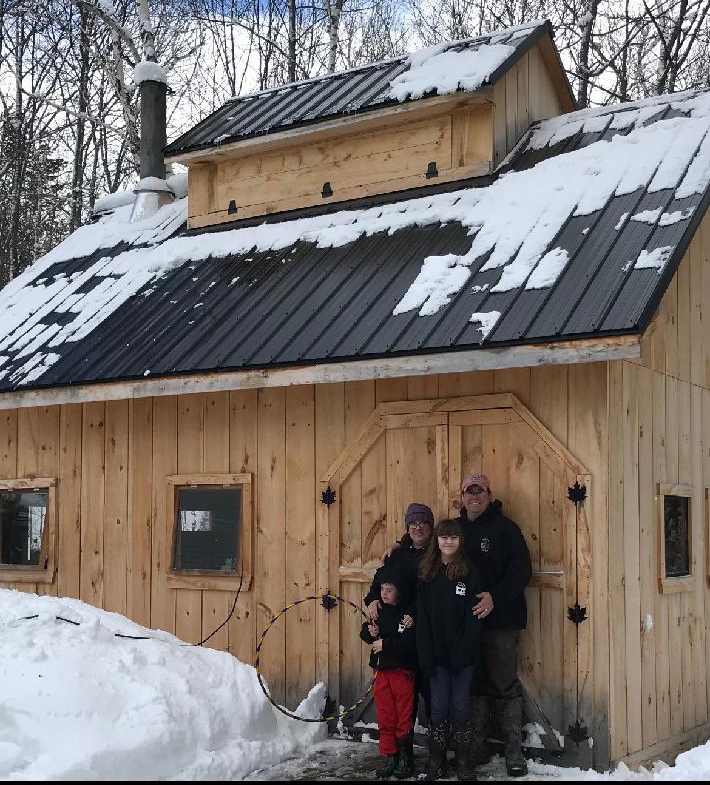 In 2016, with the help of friends and family, we erected a timber frame sugarhouse perfect for our operation. We boiled nearly five hundred trees worth of sap on a two-by-four evaporator. Now it was time to get a larger evaporator. We purchased a wood fire two-by-eight evaporator capable of processing sixty-five gallons of sap per hour. Now we were making syrup at a much faster rate. So that meant we could find more trees. In 2022 we were processing sap from 850 trees and we had our best season to date.
As the 2023 season approaches, we have a lot of irons in the fire. We have the opportunity to add another three thousand taps to the operations. This means all our equipment had to go and we purchased all new to us equipment and a sugarhouse addition. Stayed tuned for the next chapter….